Brain Injury & Head Injury Cases
A brain injury or head injury can be devastating to the injured individual and to their family as well. It requires
long term care
constant care
constant supervision
The medical costs can be overwhelming.
Our lawyers are experienced in brain injury cases and have achieved three of the largest judgments in the history of the Federal Tort Claims Act for brain injury cases.
We understand that the injured individual is usually facing a lifetime of disability and care.
Our evaluation and workup of these cases is complete and meticulous.
Typical head injuries include violent, traumatic events such as
car accidents
truck accidents
industrial accidents
falls that result in concussions or other injuries
However, there are many other possible causes of brain injury that are less visible, like
strokes
birth injuries
anesthesia accidents
near drownings
situations involving oxygen deprivation or near suffocation
We focus on winning brain and head injury claims against the U.S. Government.
Contact us right away to discuss whether you have a claim for brain or head injury.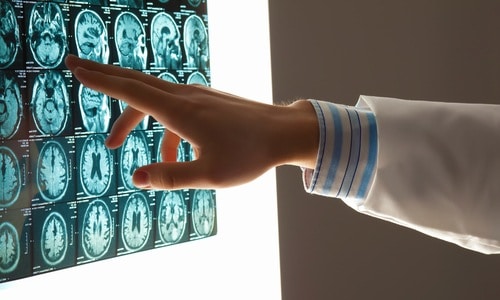 Achieved Three of the Largest Judgments – and Three of the Largest Settlements – in the 65+ year history of the FTCA
Below are just a few examples of our success
$10,000,000 Settlement One of the Largest FTCA settlements in history Van Voris v. United States $6,525,317 Received by Clients Attorney's fees of $2,500,000 and litigation expenses of $280,559 Darnall Army Community Hospital, Ft. Hood, Texas Army — Utah, Texas
$5,800,000 Settlement A Large FTCA Settlement in a Birth Injury Brain Injury Case Humble v. United States $4,106,711.68 Received by Clients Attorneys' fees (including co-counsel) of $1,450,000 and litigation expenses of $33,666.12 Darnall Army Community Hospital, Ft. Hood, Texas Army — Texas
$4,500,000 Settlement A Large FTCA settlement in a Birth Injury Case White v. United States $3,172,468 received by Clients Attorneys' fees of $1,125,000 and litigation expenses of $202,531 Army — Washington, Georgia
$3,000,000 Settlement A Large FTCA settlement in a Birth Injury Case Carman v. United States $2,322,359 Received by Clients Attorneys' fees of $600,000 and litigation expenses of $77,641 Navy — Virginia, Texas
$2,300,000 Settlement A Large FTCA settlement in a Birth Injury CaseA Large FTCA settlement in a Birth Injury (brain injury) case Holweger v. United States $1,623,930 Received by Clients Attorney's fees of $575,000 and litigation expenses of $101,070 Navy — Virginia
$2,000,000 Settlement A Large FTCA Settlement for a Brain-Injured Adult Richardson v. United States $1,432,118 Received by Clients Attorneys' Fee of $500,000 and Case Expenses of $43,227 and Attorney Ad Litem Fees of $24,000 Audie L. Murphy VA Hospital Veterans Affairs — Texas
$1,625,000 Judgment Awarded at Trial A Large FTCA verdict in a Failure to Diagnose and Treat case Hogans v. United States $1,067,624 Received by Clients Attorney's fees of $418,248 and litigation expenses of $227,001 Army — Washington, Georgia, Texas
$1,000,000 Settlement A Large FTCA Settlement for a Brain-Injured Adult Minchow v. United States $746,176 Received by Clients $250,000 attorneys' fees and $3,824 in case expenses Veterans Affairs — Texas