Free U.S. Veterans Medical Malpractice Case Evaluation
No Fee if No Recovery
We will evaluate your case and respond ASAP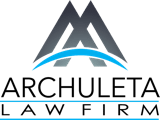 If you would prefer to request your Free Medical Malpractice Case Evaluation by phone or email, or you have any other inquiries, you can
contact us directly.
Federal Tort Claims Act cases at the Archuleta Law Firm are handled on a contingency fee basis. We ask the client to provide their medical records so that we can perform an initial evaluation.
If the client is signed up with the Archuleta Law Firm, it's a contingency fee agreement, which means that the client doesn't put up any money, and there's only a fee if there's a recovery in the case.